Welcome to Wetlook Party Europe
Welcome to our Wetlook Party site. For more info, please visit the SITE INFO area.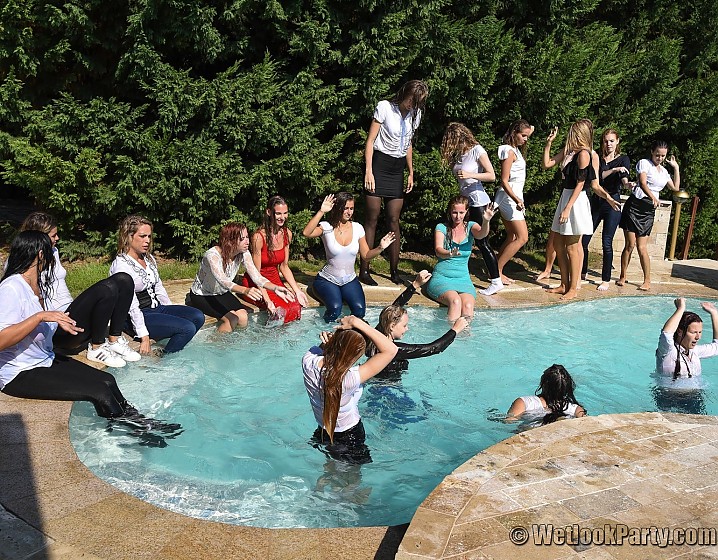 Wetlook Party #478 updates
Once upon a time, on a warm summer day, a group of 17 girls decided to gather at a pool for a party. Each of them had been invited by someone they knew, but they didn't know anyone else there.

As they arrived one by one, they quickly noticed that they were all strangers to each other. Some felt nervous and unsure, while others were excited to make new friends.

Lara, the host of the party, had prepared plenty of refreshing drinks, and everyone was welcome to help themselves. As they started to mingle, the atmosphere began to loosen up. Soon, people were laughing and chatting with each other, getting to know the other party-goers.

And that was the moment we started the cameras and we are proudly presenting to you, party 47.

17 beauties sharing the same pool and an afternoon of fun.

Despite starting as strangers, the group had come together and created a memorable pool party. They may have been different in many ways, but in the end, they all shared the same desire for fun and wetlook.

As usual, the customers who decide to buy the full party in the first 30 days after launch (that's till June 13) will receive bonus footage, uncut, shot with a go pro camera)

Have fun and thank you for supporting the Wetlook Party project!
This is part one of wetlook party 47.

View Party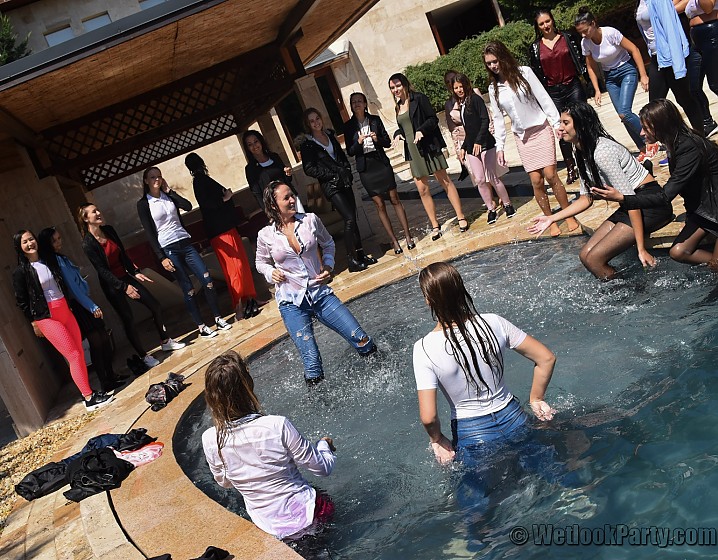 Wetlook Party #468 updates
Party 46!
22 beauties all dressed up, ready to have as much fun as they could in and out of the water for two hours straight. You will probably recognize some of our star models, and we are sure you will like the new girls attending this party.
We tried to please (hopefully most of) the customers with clothing diversity and hopefully Lara the girls choose clothes that will make the party not just entertaining but also beautiful.

As always, we encourage you to buy the party in full because you will get it for a way better price, and you will not miss any of the action from it.

This is part one of wetlook party 46.

View Party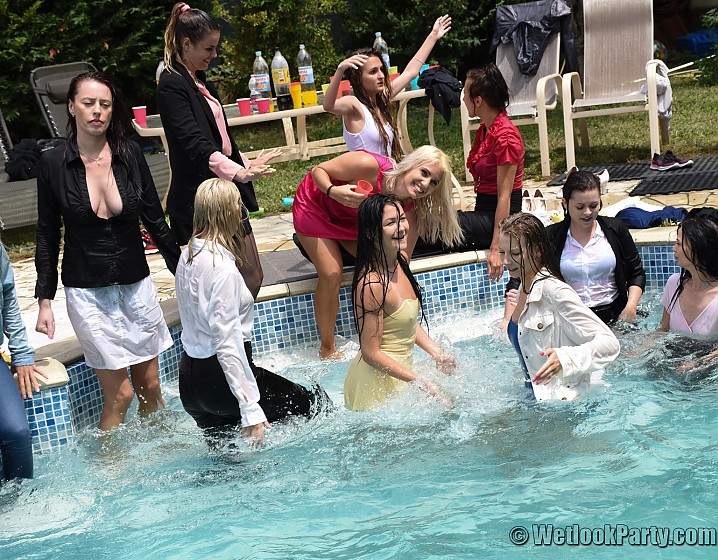 Wetlook Party #458 updates
It's time to release another wetlook party! Party 45 features 18 beauties and as much diversity as we could get. The weather was super fine, and the girls had tremendous fun while they danced in and out of the pool or under the shower.
The shooting crew really did their best with this party, and we are confident that the best "money shots" are on the final edit.

Also, this party has a different style as well, you will see Lara talking with the girls in the beginning, and she is also one of the beauties who get wet and have fun in this production.

Have fun with the party 45!
View Party